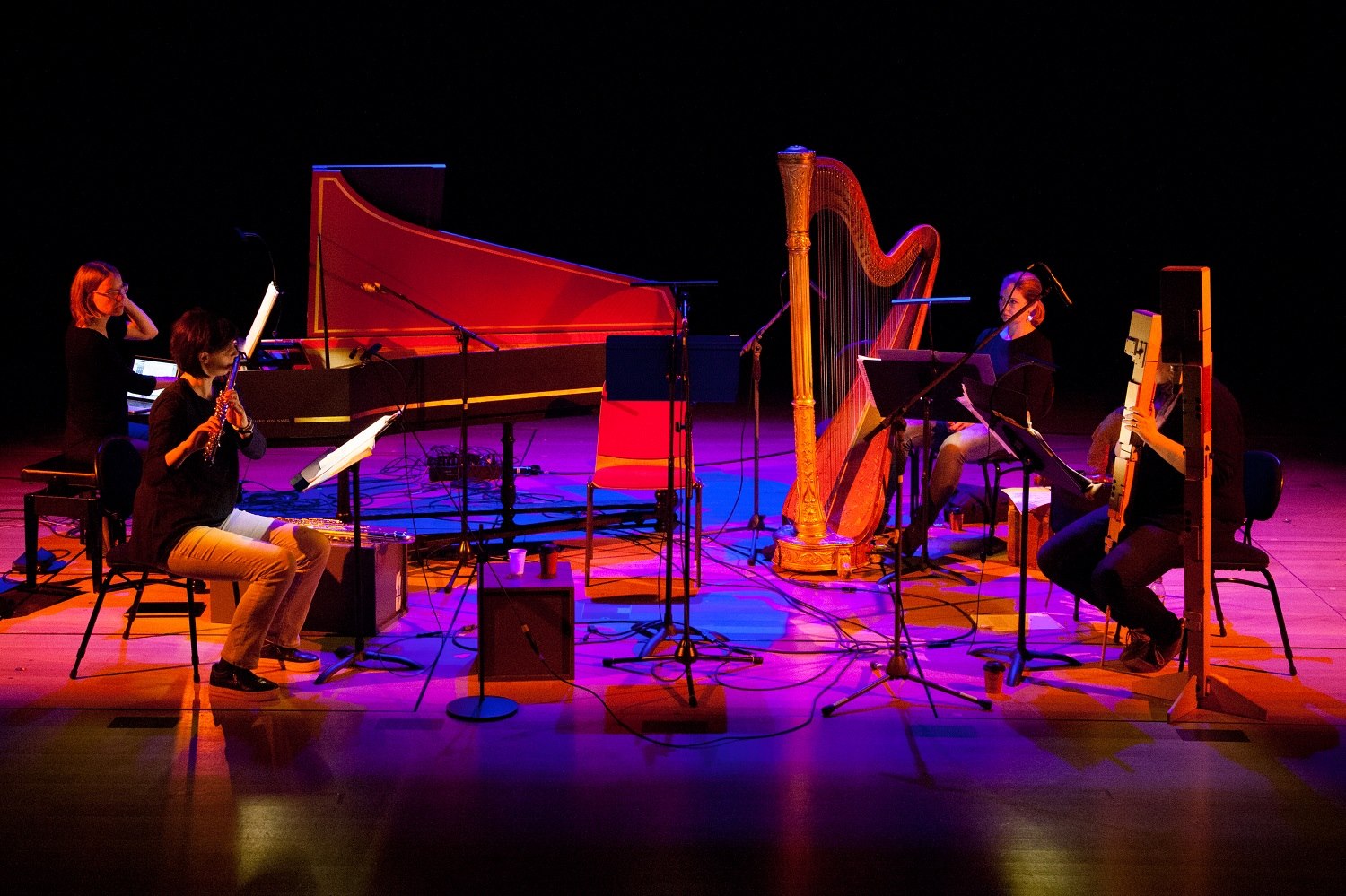 Airborne Extended (AT)
Biography
Airborne Extended was founded in 2013 and is a quartet performing contemporary music on harp, harpsichord/keyboard, flutes, recorders/Paetzoldflutes, with and without electronics and performance. The unusual combination of these instruments gives airborne extended the possibility to
create a wide range of new sounds and colours inspiring both composers and public all over the world.
As a part of the Austrian NASOM-program 2018/19 airborne extended is official Austrian cultural ambassador for contemporary music and presenting worldwide new works written for the Ensemble. Its repertory is constantly growing and includes music by composers such as Hannes Kerschbaumer, Bernhard Lang, Manuela Kerer, Wolfgang Mitterer, Elisabeth Harnik, Alexander Kaiser, Margareta Ferek-Petric, Elisabeth Schimana, Arturo Fuentes, Mirela Ivičević, Peter Jakober, Iannis Xenakis, Stefano Gervasoni, Gabriele Manca, Maurizio Pisati, Giorgio Magnanensi, Doina Rotaru, Violeta Dinescu, Dmitri Kourliandski, Marina Poleukhina, Juan Pablo Trad Hasbun, Onur Dulger, Mehmet Ali Uzunselvi, Alexander Khubeev, Dimitri Papageorgiou, Malin Bang, Ioannis Papadopoulos, Nikolai Worsaae, Bnaya Halperin-Kaddhari, Tomasz Skweres, Bruno Strobl, Manuel Zwerger, Fernando Riederer, Uros Rojko and many many more.
All sessions by Airborne Extended (AT)